WIN-VPS.COM: promo codes & discounts
Home
20% Discount for
All our VPS Plans
This promo code will be valid till December 20, 2019!
What is a Promo Code from "WIN-VPS.COM"?
"WIN-VPS.COM" offers special promotions to provide discounts on services to new customers. To apply a promotional discount, enter the promo code when ordering a new server.


Using your Promo Code from "WIN-VPS.COM"
1. Configure your product (choose billing period, country, operating system and etc.) and then press "Continue" button.

2. On the next "Review & Checkout" page scroll down to "Apply Promo Code" section and enter the code and tap Validate Code.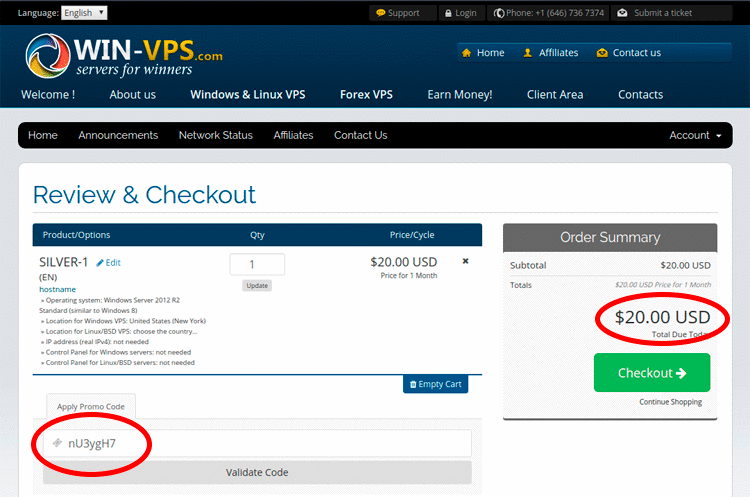 3. After your code is validated you should see updated price as in the picture below: